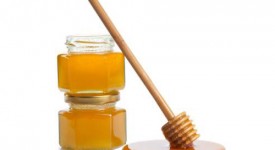 Gli alimenti edulcorati con il fruttosio, uno zucchero che si trova nella frutta e nel miele, 10 volte più dolce del saccarosio (il comune zucchero bianco), favoriscono il senso di fame, innescando un circolo vizioso pericoloso per la nostra linea.  A rivelarlo una ricerca condotta dalla Yale University School of Medicine pubblicata sul Journal of American Medical Association.
Gli esperti hanno coinvolto un gruppo di volontari sani a cui è stata somministrata una bevanda dolcificata ora con il saccarosio, ora con il fruttosio, in tempi chiaramente diversi. Lo studio è durato svariati mesi e durante i test i ricercatori hanno monitorato in tempo reale il cervello dei partecipanti attraverso una scansione per immagini. Inoltre, sono stati prelevati campioni di sangue per misurare i livelli degli ormoni che controllano la sensazione di fame e di pienezza e ai volontari è stato chiesto di esprimere il proprio grado di soddisfazione. I risultati parlano chiaro, dopo soli 15 minuti, la risposta del cervello alla sensazione di pienezza e fame era significativamente maggiore quando i volontari avevano assunto la bevanda dolcificata con il saccarosio, rispetto a quella dolcificata con il fruttosio.
Fino ad oggi abbiamo sempre pensato che il fruttosio fosse una scelta anche più sana rispetto al tradizionale zucchero raffinato perché di origine vegetale, ma le cose non stanno esattamente in questo modo. Il fruttosio, infatti, ampiamente utilizzato dall'industria alimentare, viene derivato dal mais sotto forma di sciroppo perché costa poco, ma la qualità è del tutto discutibile. Se a questo aggiungiamo il fatto che agisce sul cervello in maniera diversa rispetto allo zucchero, amplificando il senso di fame, è più che lecito chiedersi perché continuare ad utilizzarlo?
Come ha spiegato il dottor Robert S. Sherwin, che ha coordinato la ricerca:
Le persone consumano molto più fruttosio oggi rispetto al passato perché è più conveniente (rispetto allo zucchero ndr) aggiungere un alto contenuto di fruttosio da sciroppo di mais negli alimenti che mangiamo.
Morale della favola, il fruttosio è buono solo per le aziende, ma non di certo per il consumatore, che non ha vita facile quando si tratta di prodotti confezionati. Il supermercato, oramai, è diventato un vero campo minato e tra gli oli vegetali, i grassi idrogenati/non idrogenati, coloranti, conservanti e co. deve tenere gli occhi molto ben aperti!
Photo Credit| Thinkstock