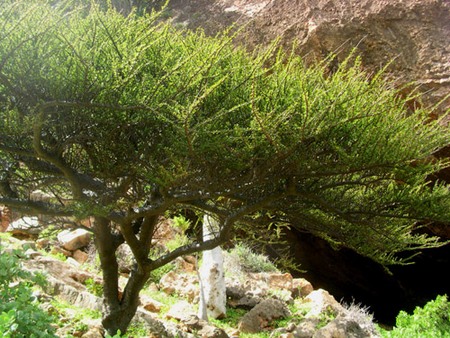 Mentre un'equipe di scienziati britannici ha appena scoperto l'esistenza di un altro tipo di colesterolo cattivo (la lipoproteina a) che, pur meno aggressivo del già noto LDL, non può essere controllato con la dieta o i farmaci, un altro team di ricercatori, arabi stavolta, è riuscita a dimostrare che la resina di mirra ha il potere di ridurre i livelli di colesterolo LDL e aumentare quelli di colesterolo HDL (il cosiddetto colesterolo buono).
Il gruppo di ricercatori del King Abd Al-Aziz University in Arabia Saudita, coordinato dalla dr.ssa Nadia Saleh Al-Amoudi, ha sottoposto a dieta controllata un gruppo di topi da laboratorio ai quali è stata somministrata una miscela di erbe cui è stata aggiunta della resina di mirra. Mediante le analisi di controllo i ricercatori hanno riscontrato un abbassamento dei livelli di colesterolo LDL a fronte di un aumento dei livelli di colesterolo HDL.
Naturalmente saranno necessari ulteriori studi per capire se la mirra è in grado di svolgere la medesima azione anti-colesterolo sull'uomo e in che modo la resina di mirra possa essere assunta a scopo terapeutico. I risultati dello studio sono stati pubblicati sul International Journal of Food Safety Nutrition and Public Health.
Per chi non ne fosse al corrente, la mirra, nota in Occidente come uno dei doni portati dai Re Magi al bambino Gesù, è da sempre utilizzata a scopi medicamentosi nei paesi orientali per la cura di tagli e bruciature; si tratta di una gommaresina fortemente aromatica estratta da un arbusto originario di India, Senegal e Madagascar, oltre che dei paesi medio-orientali.