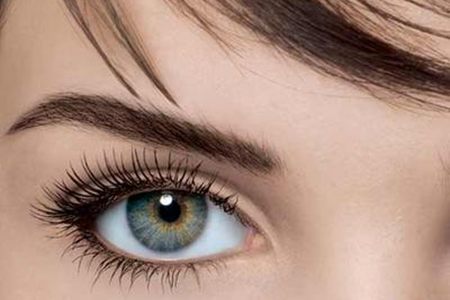 Il lifting endoscopico del sopracciglio, è un piccolo intervento chirurgico, che appiana le rughe, lasciando la mimica pressoché intatta con cicatrici quasi invisibili. Si tratta di una tecnica particolarmente diffusa negli Stati Uniti, ma ancora poco conosciuta e pratica in Italia.
Nel 2010, infatti, secondo i dati rilasciati dall'American society of plastic surgeons, negli Usa sono stati eseguiti circa 43 mila lifting del sopracciglio, mentre in Italia si è alle prime armi e solo pochi sono in grado di eseguire questo tipo di intervento con successo.

Francesco Bernardini, chirurgo oculoplastico, socio dell'American Academy of Ophtalmology e unico socio italiano dell'American Society of Ophthalmic Plastic and Reconstructive Surgery, ha spiegato che:
L'intervento ha diversi vantaggi: manda indietro le lancette dell'orologio in modo mininvasivo, con risultati naturali e tempi di recupero ridotti. Eseguito con tecnica endoscopica, il lifting del sopracciglio può essere abbinato o meno a una blefaroplastica superiore e inferiore, un lipofilling del viso, un lifting dello zigomo.
Tutto questo, inoltre, avviene senza incisioni visibili e con tempi di recupero brevi, tanto che si può tornare tranquillamente al lavoro già dopo 1 settimana. Il lifting del sopracciglio viene eseguito in anestesia locale, e agendo su alcuni muscoli corrugatori della fronte, aiuta a ridurre anche le rughe della fronte in maniera definitiva, senza alterare la mimica facciale.
Tecnicamente, il lifting endoscopico, permette il riposizionamento della fronte, del sopracciglio e dello zigomo dall'interno, grazie a 5 piccole incisioni di pochi centimetri che vengono nascoste dietro l'attaccatura dei capelli.
Questa tecnica, consente di agire dall'alto, sollevando i tessuti rilassati del viso in maniera del tutto naturale, e riempiendo i tessuti che hanno perso volume. L'aspetto forse più importante, è che gli effetti sono duraturi nel tempo e naturali. I tempi di recupero sono brevi, così come quelli dell'intervento, che viene effettuato in giornata stessa.
I costi del lifting endoscopico del sopracciglio sono simili a quelli di una blefaroplastica.